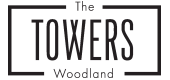 Your Review
Submit a Review

Resident Reviews
|Recommended: NoNo speed bumps, no gutters to catch water falling down on my patio — Well within the first 6 months of living here my walls were torn out over three times so is my vanity in my bathroom and my toilet. The windows were not sealed during the first really hard rain water leak into my apartment and onto my DVD collection. My extended balcony becomes a catch off or whatever water or trash or run off the upper neighbors want to sleep on me and there's absolutely nothing you people want to do about it. There no speed bumps in the complex people speak through the complex outrageous speeds endangering the lives of everybody around them.
|Recommended: YesVery clean and professional looking. — The staff is very friendly and the building we are living in as very pleasant and quiet. Maintenance is very prompt, professional and friendly. I would recommend anyone who would ask me to rent at the Towers Woodland.
|Recommended: YesI think this is a cool property. It reminds me of a resort. — I like living here.
|Recommended: YesIt is amazing — It's like living in heaven
|Recommended: YesPremium Apartments — I hunted about 9 other properties before choosing The Towers Woodland. I liked the building layout, landscaping, and amenities services. The staff members are very helpful and professional.
|Recommended: NoIs very nice and good location — Is very nice and comfortable
|Recommended: YesNice place to live. — It is a nice place to live. Rent did not go up. Grounds are nice and amenities are good.
|Recommended: YesThe Towers Woodland - Luxury Living At It's Best — I absolutely love living here. It's my first attempt after many years of marriage to live sola. I feel safe. The staff is always super helpful and amazing. Manager and assistant manager make themselves available to assist and go out of their way. The grounds and amenities are well groomed and maintained. The apartment is very modern and well designed. The clubhouse is always decorated to the 9's to fit whatever holiday or event is coming up for the month. There are always activities planned for the residents. The people who reside here are friendly and kind. I'm a happy gal
|Recommended: YesGreat place to live — I have definitely enjoyed my time living at the Towers Woodland. My dog and I have especially enjoyed the walking trails on the property, and the lake we can visit. Everyone in the front office are always very friendly and helpful
|Recommended: YesThe Towers — I have been very pleased with everything in this apartment complex so far. Management is very approachable, and always has a smile on their face when I go see them. Whenever I have a concern it is answered efficiently and quickly. I would recommend this complex to anyone
|Recommended: YesEcxellent — Peaceful and beautiful place to live in
|Recommended: Yes
Beautiful Property — I enjoyed my 2 year stay at the Towers. I loved my apartment and the pool area
Thank you for your review Jerica. We are so glad to hear that you had a great experience and enjoyed your home. Please feel free to reach out to us by phone or email if there are any unresolved concerns you may have. We would love to hear any suggestions about how we can make our community a better place. -The Towers Woodland Management Team.
|Recommended: Yes
Absolutely love this apartment — I love living here at the Towers Workers are friendly, property is so clean and quiet
Thank you for your kind words Cassius. Our staff works extremely hard to provide a great experience and keep our community beautiful for our current and future residents. -The Towers Woodland Management Team
|Recommended: YesVery Nice Place to Live — I love the property, but I hear my upstairs neighbors all the time - it's like there's no sound barrier. Otherwise, it's awesome.