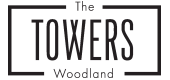 Your Review
Submit a Review

Resident Reviews
|

Recommended: Yes
Kenan, Thank you so much for your review. We are so glad that you love living in your apartment and hope you will for years to come. We aim to keep the apartments looking clean and well maintained. Warm regards, The Towers Woodland Management Team
|Recommended: YesClean and well taken care of — The staff does a good job at upkeep and meeting your needs. The apartments themselves are nice but people can be pretty loud during the night. The pool and amenities are great.
|Recommended: YesI love it- it is beautiful and family friendly. — Wonderful property and amenities, amazingly helpful, professional staff. Would definitely recommend.
|Recommended: Yes
So far we love it. — Jane and Ally both were so helpful in this transition. We are currently leaving another place up the road which is a complete nightmare and it is so refreshing to be at a place like this. So simple and made the process as stress free as possible. The pool is amazing and all other amenities. The other residents are all so helpful and polite as well.
Braden, Thank you for your review. We're proud to hear that you have found our residents to be respectful and kind. Our team works very hard to take care of our residents and have them enjoy our peaceful community. Best wishes, The Towers Woodland Management Team
|Recommended: YesChoosing to live here has been perfect as a first timer. The office is always willing to work with you no matter what you need help with and maintenance has been very quick to respond. I think this is amazing first place to move in
|Recommended: NoWasp Infestation — Amenities and apartments are really nice, however there are wasp and hornets everywhere. I can't take my dog out without the risk of getting stung. In addition, living here requires a payment for the concierge service every month even though they only work 4 days a week monday - thursday . Also, the towel rack in my bathroom fell off spontaneously, because whoever installed it did not use the proper screws and initially messed up while installing the towel rack. Even with all of the negatives, I enjoy how high the ceilings are and how nice the apartment is in general.
|Recommended: YesVery nice — The staff here is friendly and they are good at getting things done . Place is always clean and fresh water always in the office
|Recommended: YesSo happy to be here — I've lived here for a month now and am very pleased with the property. The staff is amazing. Move in was no problem at all. Apartment was clean and problem free. The building is quiet. I can hear neighbors behind and above me, at times, but it's not bad at all. The property is well maintained. The office staff is always friendly and helpful. I would recommend this place to anyone.
|Recommended: Yes
Luxury at it finest — What I love about living hear are all the great amenities, and the concierge service, you can't beat it
thank you for your review, Carolina! We are happy to know that you were satisfied with the amenities and our staff and we hope that you will continue to feel this way for as long as you are with us! - The Towers Woodland Management Team.
|Recommended: YesGreat Apartment Complex — I really love living here. Everyone is really nice and I don't hear too much noise from any of my neighbors. Would definitely recommend to anyone looking for a nice apartment that has many great amenities.
|Recommended: YesWe love this place — The staff has been amazing, and the grounds are so well maintained. We have had a very enjoyable experience.
|Recommended: YesGreat — We've lived at the Towers Woodland property for two years, although we are having to move this year in 2020, we are excited to say we found their sister property in Dallas, TX, Grand Prairie, TX to be exact. After living here at The Towers Woodland, we do have high expectations that The Mansions at Lake Ridge in Grand Prairie, TX will provide the same professional, on top of things friendly staff as we experienced here at The Towers Woodland. We highly recommend The Towers Woodland property Sincerely, The Camacho Family
|Recommended: YesWOW The leasing staff for this community truly does go above and beyond Amanda has excedded all expectations and truly made my leasing experience with The Towers, amazing From the moment I submitted my application to the signing of my lease, she has accommodated every need or issue that has come up. I can't wait to move into my new apt home it's all possible because of Amanda, I couldn't have asked for a better leasing agent
|Recommended: Yes
I love the property, surroundings and staff. My only complaints are the noise level from neighbors, slamming doors from surrounding apartments, elevator maintenance and LOUD barking dogs. — Love living here. Love, love, love the staff, pond trail and facilities Only complaints I have are noise level I mentioned above and elevator.
Thank you for your feedback Karen. We are so glad to hear you are enjoying the quality of your home and our location. Our team works extremely hard to improve our community and the overall quality of life of our residents. We apologize for the noise levels you experience in the comfort of your own home. If there are any unresolved concerns you may have, please feel free to reach out to our office by phone or email so that we may discuss them. -The Towers Woodland Management Team.
|Recommended: Yes
Beautiful property, Great staff — All of the amenities, how clean everything is kept
Thank you for leaving us a review! We are glad you are enjoying our amenities. We pride ourselves on our community grounds, we are happy to hear you are loving them as well. If you have any other feedback, please contact us. Thanks again! - The Towers Woodland