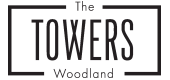 Your Review
Submit a Review

Resident Reviews
|Recommended: YesGreat property — Definitely a great pace to live
|Recommended: YesGreat place to live but lived here for over three years — I like the maintenance team the people at the front desk in the helpfulness ago place
|Recommended: YesWonderful place that feels like home — Landscape and the luxury style of the apartments
|Recommended: Yes
It is great — Comfortable and calming.
Thank you for taking the time to write this review! We do appreciate your feedback. Best Wishes, The Towers Woodland Management Team
|Recommended: Yes
I would highly recommend — We have been here for about a month now, and I really love it Parking is great. Each apartment comes with 1 reserved spot in covered parking which is awesome. We only have one car at the moment, but there always seems to be parking in the lot right in front of our building as well. As far as apartments go it is fairly quiet. I have never heard a peep from our upstairs neighbors. The only thing is that the doors slam quite loudly and so whenever someone leaves their apartment on our floor you hear the loud slam and our door kinda shakes a little. The landscaping is beautiful. I love that they keep the grass around the trails natural. It builds such beautiful atmosphere. There is some trash around the trails, not a lot, but I do wish people would be considerate and not litter. The apartments are very well designed, and seems to be higher quality than other apartments I've lived in. I haven't had to call maintenance yet, so I can't speak to that at the moment. The property staff is always incredibly kind and helpful. Always eager to answer questions and very personable. Overall, I totally dig the apartment complex I'm sure there will be things here and there that aren't ideal, but hey, no place is perfect. However, I can honestly say this is my favorite place I have lived thus far
Thank you for your review. We are so glad to hear that you are enjoying your home! We pride ourselves on our beautiful community and friendly staff, and we are happy to hear you are loving it as well. Our team works extremely hard to provide the best experience for our residents. Thanks again! - The Towers Woodland Management Team
|Recommended: YesLuxurious Apartments — Apartments are beautiful and have quite a luxurious feel to them. Amanda Speck was a welcoming friendly face that answered all our questions quickly and helped the lease go smoothly unlike other past experiences that we had at another apartment complex. She definitely went above and beyond We look forward to staying here and enjoying all the amenities.
|Recommended: YesI have lived here since May 1st and love it here. The office staff are friendly and very helpful. They do lots of monthly "extras" for the residents. There are always special days where they treat us to grab and go treats. If there is a problem in your unit, maintenance is very quick to respond. You always see maintenance and ground keeping out and about making sure that the property is well maintained. The only negative I have found is the traffic on 1488 not The Towers fault being very busy and loud, at times. That is something that is known before move in, though. An excellent place to call home
|Recommended: YesHome Sweet Home — Love this beautiful apartment
|Recommended: YesDog feces left on the floor could be fixed, other than that it's not bad here. — its quiet, and everyone is to themselves.
|Recommended: Yes
Why the amenities are so expensive — When I moved here I paid less now I can't understand why I'm paying a lot
Hello Ronald, we are grateful to you for taking the time to express your concerns regarding pricing. Please reach out to us at (936) 647-0818 so we may discuss this and any other concerns you may have in detail. We are here for our residents. Have a great day! Your The Towers Woodland management team
|Recommended: Yes
Great Place — Happy to have chosen the Towers Woodland
William! Thank you for your kind review. We're glad to hear that you've been pleased to stay with us and that you're enjoying your home. If you have any suggestions or would like to tell us more, please reach out to us at (936) 647-0818. Have a great day! -The Towers Woodland Management Team
|Recommended: YesFriendly Nieghborhood — Nice property and very nice neighbors.
|Recommended: YesI love this place — My lease was about to end and I was left with the decision to relocate or renew my lease. Of course, I renewed my lease. I could not imagine being as happy with another apartment as I am here. My apartment is beautiful and all of my family and guests are just amazed at how nice it is. The staff could not be any nicer and helpful. They have been so helpful through this process and have expressed many times their excitement at my staying. This is truly my home sweet home
|Recommended: YesGreat Place to Call Home — Spacious floorplans and upgrade interior and appliances. Patio sizes are nice for hanging out. Reserved parking in garage is a plus.