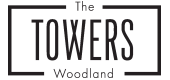 Your Review
Submit a Review

Resident Reviews
|Recommended: YesTower Woodlands is a safe, quiet, and well maintained complex. The staff are phenomenal. — If someone was considering moving in Tower Woodlands I would tell them the amenities are great. My kids LOVED the pool. I gym has plenty of options if working out is apart of your lifestyle. The community events are awesome. The staff are always helpful.
|Recommended: YesTheir very nice — I like that everyone of very friendly and welcoming also it's very quiet not noisy and you have a private park.
|Recommended: YesProfessional and welcoming — Jane went above and beyond my expectations. From the beginning I was treated so well and the communication was always professional and consistent. The property is well maintained and when I moved into my unit, it was spotless
|Recommended: YesAmazing place to live — We have lived here now for a year with our kids. We love it here, it's cozy, beautiful scenery, no smoking which is great I love that I don't have to see cigarette butts and smoke smell anywhere out here.
|Recommended: YesOverall moving experience — Amazing The staff were so helpful and patient The moving experience was easy and not stressful thanks to Jane and Allie
|Recommended: YesGreat property to live in — This being our first apartment complex I don't think we could have chosen a better place. All our needs are always met and in a timely manner, anything we need fixed is fixed within a couple of hours. Great complex
|Recommended: YesOverall — Very Nice Building material, sound from neighbors ae much better than other places. Parking is NOT a problem, distribution well planed. Staff very friendly, attentive and ready to help anyone with a very nice attitude and proffessionalism
|Recommended: YesCan't hear my neighbors, quiet and peaceful, nice and pleasant staff. WONDERFUL — Most places you can hear thunder foot above. People talking outside. I hear nothing. the grounds are beautiful, it's so peaceful and quiet. I finally get sleep get a good night sleep. The staff makes you feel like you are home. Always a pleasant word. over all WONDERFUL
|Recommended: YesLook no further — Best property I've lived in, specially the staff great work
|Recommended: Yes
Fast and clean. — From the office to maintenance, everyone was very helpful and understanding and made life easy. Thank you
Thank you for leaving us a review! We are glad you are enjoying our community. We pride ourselves on our great staff, we are happy to hear you are having a good experience. If you have any other feedback, please contact us. Thanks again! The Towers Woodland
|Recommended: Yes
So far its a Good Home — I think its budgeted according to its fashion. Lots of room.
Thomas, Thank you so much for taking the time to write this review! We are so glad you are enjoying your home. The Towers Woodland Apartments Management Team
|Recommended: Yes
Quiet,Clean and Luxurious — The leasing team are awesome and quick to help if you have any issues.
Jose, Thank you so much for taking the time to write this review! We appreciate the feedback! Best Wishes, The Towers Woodland Apartment Homes Management Team
|Recommended: Yes
Excellent Property - Well Managed — Clean, Friendly, and well managed.
Todd, Thank you for taking the time to write this review! We appreciate your feedback! Best Regards, The Towers Woodland Management Team
|Recommended: Yes
Good Place to Live — Enjoyed our time at the Woodlands.
Hollis, Thank you so much for taking the time to leave a review. If you have any concerns or feedback, please let us know. Best wishes, The Towers Woodland Management Team